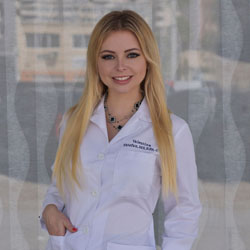 Our injector Valentina Shtefan
Physician Assistant
Valentina is a certified Physician Assistant with exceptional medical training, a background in modeling and a passion for beauty. Valentina was born and raised in Russia. She completed her high school with honors at the age of 16 and was accepted with a full scholarship to the medical doctoral program at Penza State Medical Institute. She completed three years of medical school before moving to the United States to continue her study abroad.
In the US, Valentina completed her Bachelor's degree at Johnson State College and her Master's degree in Physician Assistant at Le Moyne College Syracuse, NY both with a 4.0 GPA. She was accepted to the highly competitive, surgical PA residency program at The Johns Hopkins Hospital. As part of her training she worked with the world's top plastics and general surgeons and developed exceptional surgical and patient management skills. She finished her residency with honors and remained on staff at Johns Hopkins as a surgical PA until she moved to Florida in 2014.
In Florida she joined the Professional Surgical Assistants group. She has worked with many plastic surgeons in the area and has been training at Suria Plastic surgery for facial aesthetics, lasers, and RF treatments. Valentina has also been trained by the nation's best specialists on facial injection such as Dr. Shino Bay Aguilera and Dr. Whitney Bowe. Valentina had completed advanced training with Allergan and Galderma aesthetics companies on products including Botox Dysport, Restylane, Juvederm and Voluma.
Valentina had mastered the art of smoothing age lines and winkles, contouring the face, and reshaping the lips. She is very excited to be your trusted facial injector.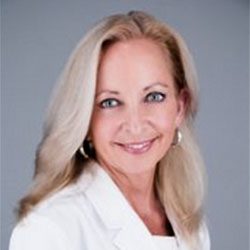 Our injector Elisa Strennen
Physician Assistant
Elisa is a certified physician assistant specializing in medical aesthetics. Providing treatments utilizing products that help clients look and feel younger, the best version of themselves. She began her medical career in the US Air Force specializing in surgery in 1984. Elisa then went on to receive her Master's degree in Physician Assistant studies from Nova Southeastern University and has worked in Broward and Palm Beach counties for the past 7 years. She looks forward to working with clients to achieve the best results possible.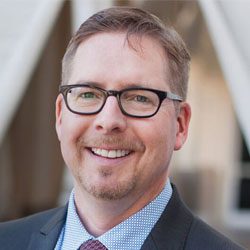 Medical Director
James Fletcher is a board certified plastic surgeon with added qualifications from the board of Hand Surgery. His leadership as the Directory of the Plastic Surgery Residency in his former position at the University of Minnesota speaks to his leadership, dedication and compassion for those he works with, especially his patients.
Dedicating over 15 years at his previous practice in MN, Dr Fletcher successfully reconstructed the most difficult patients and helped them to look and feel beautiful. His work earned him the honor of appointments to Assistant Clinical Professor at the University of Minnesota in the Department of Surgery and the Department of Orthopedic Surgery. Active in the most prestigious plastic surgery societies and continuing his overseas work with patients with cleft lip, palate, and other birth defects, his patients will immediately sense his personality lends itself to providing outstanding care for all of his patients. In his former position, he was recognized multiple years a "TOP DOCTOR" in plastic surgery by the Minneapolis and St. Paul magazine by his peers.